Mobile App for iOS & Android
Work from anywhere. Our mobile app will always keep your address book up-to-date.

With Numbro, we are able to share important work contacts to new employees in seconds. It is definitely a step in the right direction if you want to eliminate communication noise in your company. Tomáš Holenda, Technical Specialist, Mana™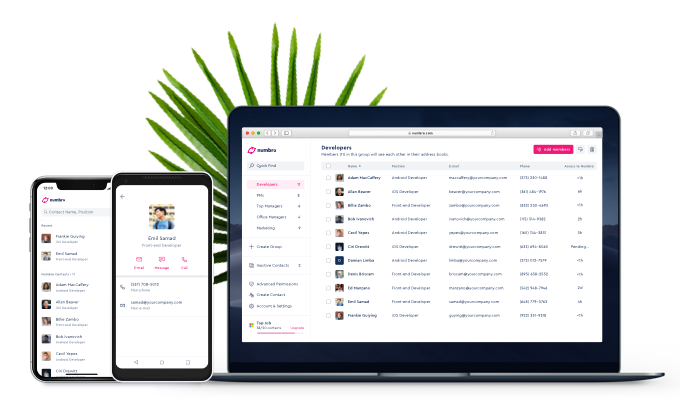 Start using Numbro
And collaborate with your co-workers faster.